Next Concert

Our 2019 summer programme of outdoor concerts is now underway. Please come to see us! Check our listings on the Diary page.
May 2019
Very sad news. Our choir recently had the sad privilege of singing farewell to our oldest member, Fred Luckraft, who has died at the age of 93. For his obituary, please see here.
Autumn 2018
The Choir continued to break new ground. On 12th October 2018, a "Musicals Night" was presented in Torpoint, along with the Keltique ladies' choir. Then, on Saturday 10th November, the Choir played a full part in a moving commemoration of the end of World War One.
Summer 2018
The Choir was honoured to have been awarded the Queen's Award for Voluntary Service (QAVS).
The Award was presented to the Choir at a special, free concert held at St James Church, Torpoint on Friday 24 August 2018. See pictures.

Please see our special QAVS page.
Thanks to the whole community and the supportive men's and ladies' choirs from all over Cornwall for the generosity which has helped us win the QAVS, the MBE for volunteer groups.
We're the first men's choir in the UK to win this, and was Cornwall's only winner in 2018.
Our Derriford Oncology equipment appeal has now reached £18,500. We could not have done it without you. For us, this honour embraces our whole community.
---
ON TOUR IN FRANCE 18-24 April 2018
The Choir toured Normandy and Brittany, and made many new friends with their inspired performances. Pictures below (courtesy Nick Harris).
December 2017
On December 16th 2017,
SIX months of intensive fund-raising paid off at the choir concert in Kingsand Community Hall when a cheque for £10,000 was handed over to Derriford Hospital molecular biologist Dr Jo Farrugia.

Choir members and many willing helpers put body and soul into promoting a series of concerts, coffee mornings, and folk and sea shanty ensemble appearances dating back to July. Our wonderful community responded, putting their hands into their pockets time and again. We cannot thank them enough.
Back-to-back concerts on successive nights, with Torpoint Lady Singers, and then in Kingsand, raised more than £1000, and the overall total from a small community astonished Dr Farrugia. No stone was left unturned. A traditional lobster pot, made by Last Fisherman Malcolm Baker, raised £110 at auction.
Further contributions are being made by other choirs who hosted activities of their own after Rame Peninsula Male Voice Choir drew the funding issue to the attention of the Cornish Federation of MVCs.
The money will be spent on upgrading diagnostic molecular testing equipment for Derriford Oncology department, to ensure optimum use. The cheque was handed over by Choir Chairman Clive Brinkmann who described it as an interim payment. There are several more outstanding events in 2018 before the Choir reverts to supporting their traditional causes.
There were only five of the diagnostic machines in the UK, the nearest being in Bristol. Potentially fatal delays in treatment should now be far fewer.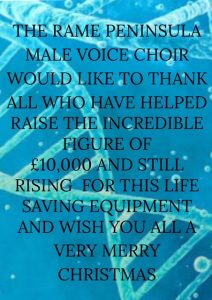 ask BBC Radio Cornwall to play the full track of Minnadhu Breaks
Call a BBC Radio Cornwall show: 01872 222222  Website – bbc.co.uk/cornwall
Email:   Switchboard: 01872 275421
Latest CD with Minnadhu Breaks – available now – Just £6
2016 :  Our 40th Anniversary year
---
Founder members David May & Raymond Hancock  cutting the cakes: photographs from our dinner party are available to see – just click on the picture below – the photographs will appear in a little while.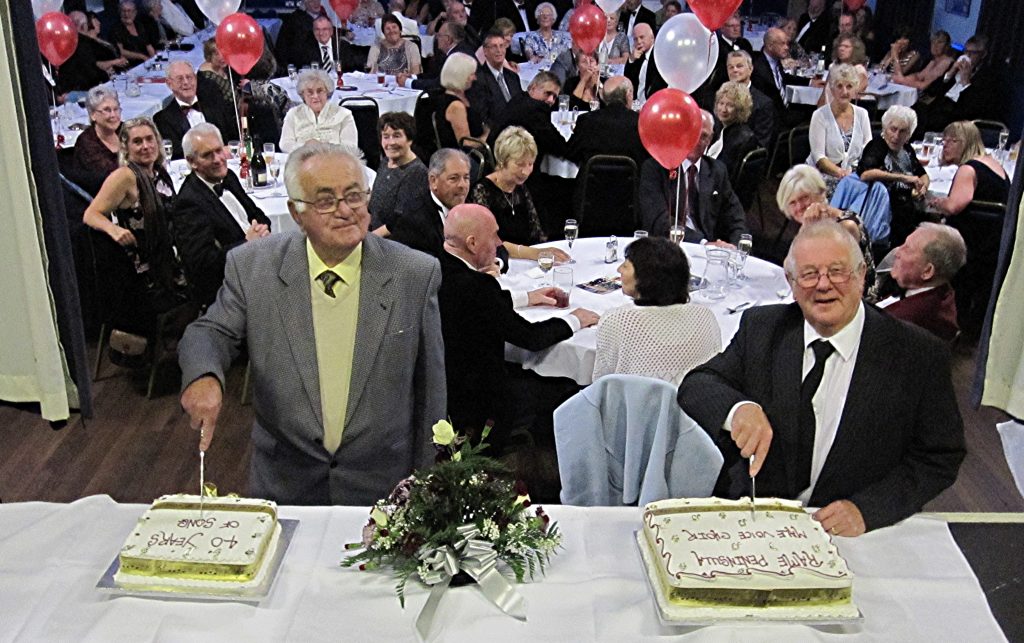 ---
Let us sing for you!    Love Songs – Folk Songs – Sea Shanties – Traditional Hymns.

For more information email:  inforamechoir@tesco.net
---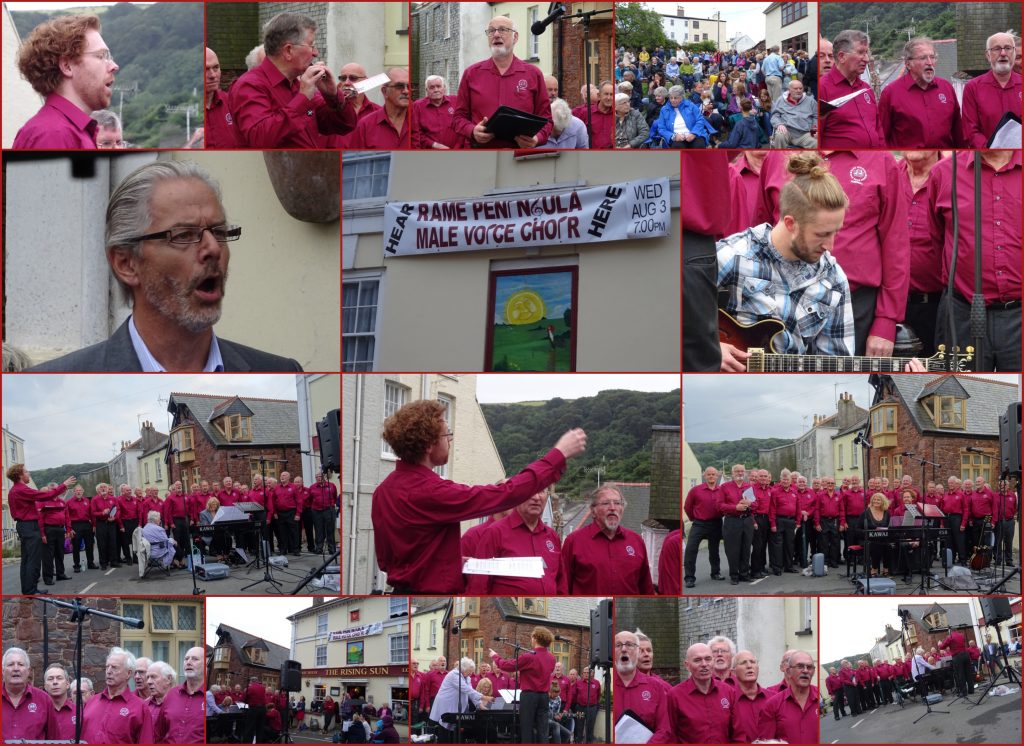 General Enquiries: email:  

info@rpmvc.org.uk

 
Secretary: Dave Rosson: 01752 812 582
  To see the BBC local weather forecast click on the sun   See us on Facebook:
Pride of Cawsand


Below: Short Video clip of "Pride of Cawsand" at Torpoint Cornerstone by Sheila Stuart. Click on the picture below to see the Video on Drop box – You DO NOT need a Dropbox account or special "apps" to play these videos but some PC's/Tablets/Phones might not play without. Enjoy.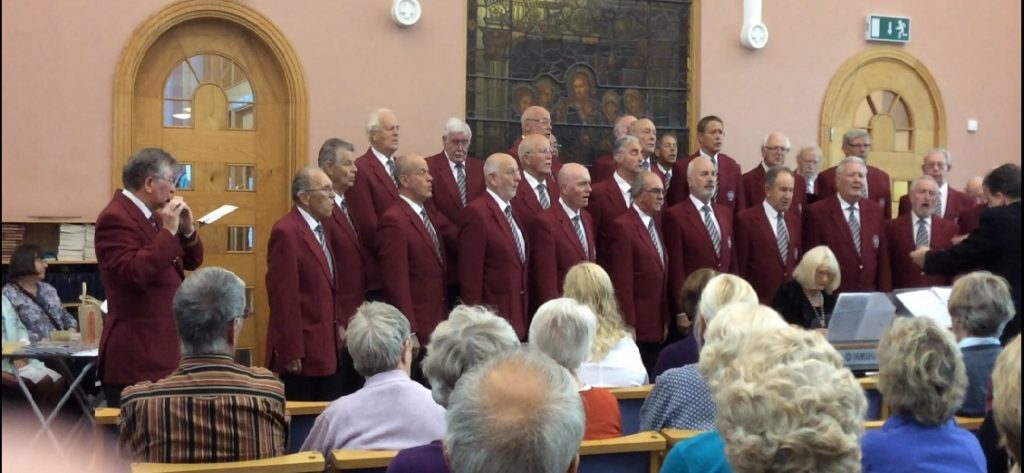 Nessun Dorma


Below: Full 3 Minute Video of "Nessun Dorma" at Ilminster Minster by Rosss Gillon. (be patient, Depending on your equipment, download time will vary)
Click on the picture to see the Nessun Dorma Video on Drop box – You DO NOT need a Dropbox account or special "apps" to play these videos but some PC's/Tablets/Phones might not play without.(Depending on your equipment, download time will vary) Video & Audio by Ross Gillon. Enjoy.

Presidents Plate Award.
Pictured below:- Rame Choir awarded the President's Plate for promotion of music and work within the community by the Cornish Federation of Male Voice Choirs.  Proudly accepted & shown by choir member Fred Luckraft.

---
The photo below shows a presentation in Janauary to  to the Revd. Jill Murray, towards the Cawsand Congregational Church following a concert in our Practice Hall with a "packed out" audience. Thank you everyone.  Just one of the worthy causes which we supported in the past few months.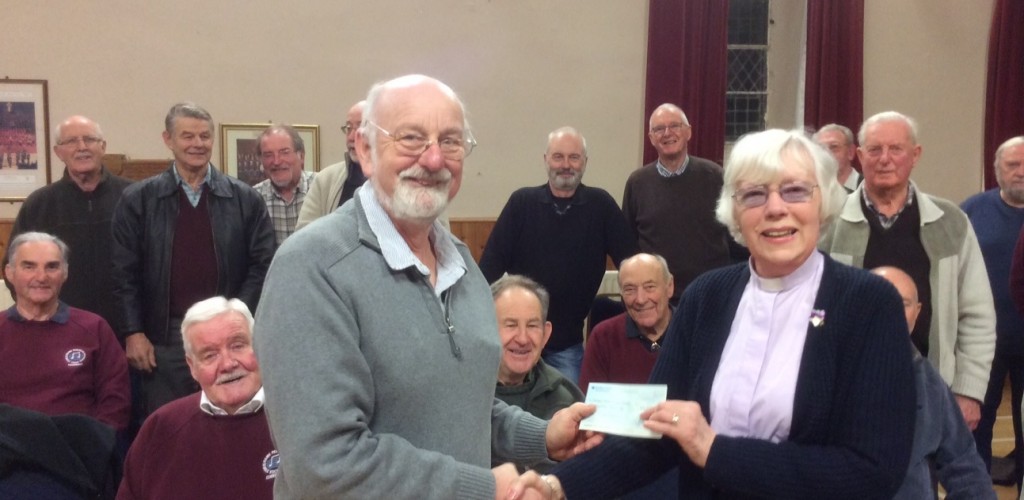 Photo's above show Wedding of Heather & Damien at Kingsand.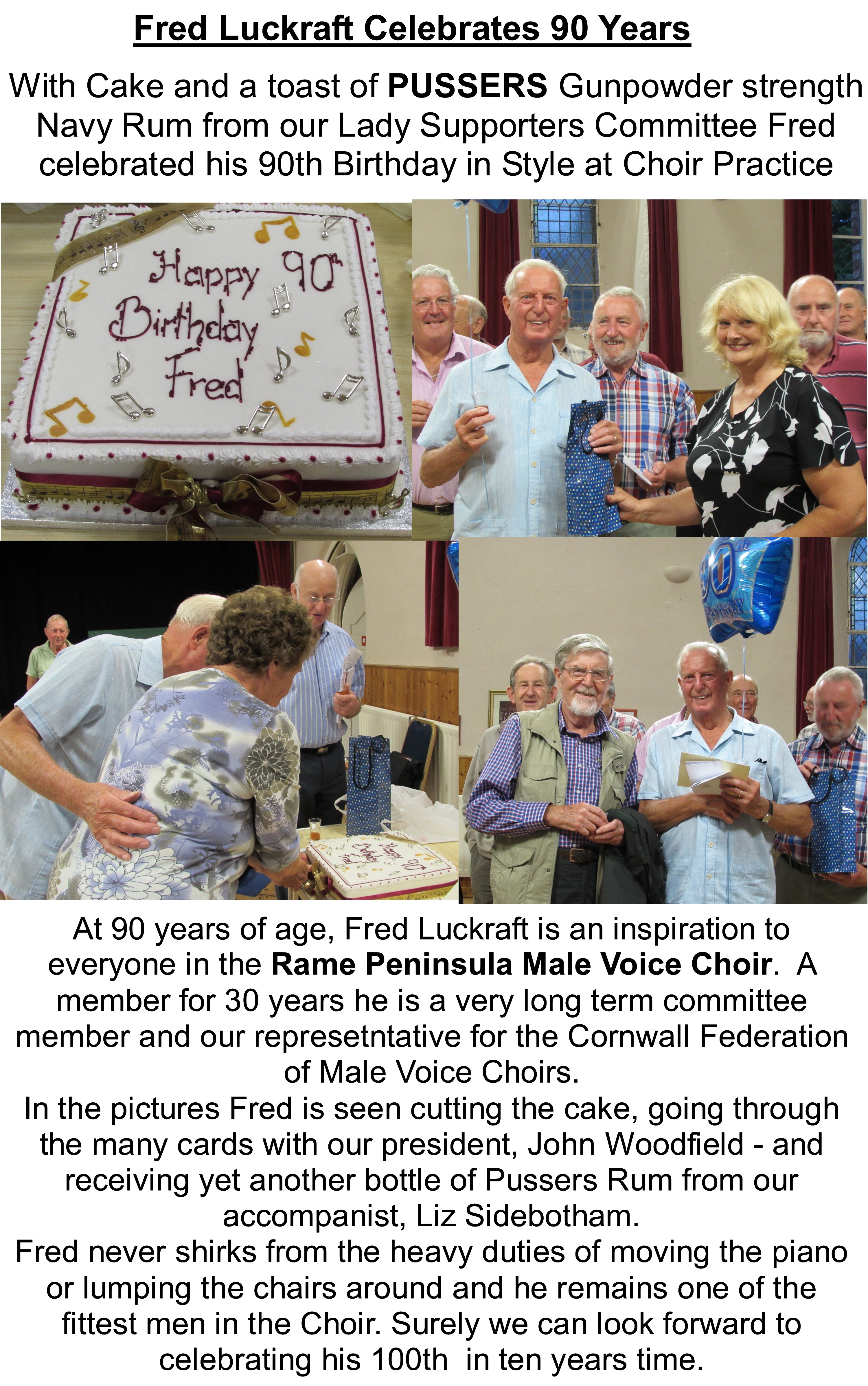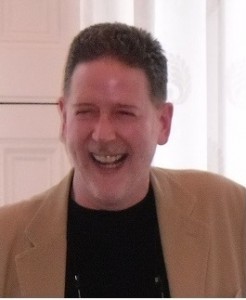 You are most welcome to come and see us practice on a Wednesday night at the Village Hall, Kingsand from 7.30-9.30pm. Free tea & biscuits while you see the pains we go through!!
To see our local weather forecast from the BBC click on the sun 

We are part of the heritage of "Cornwall's Forgotten Corner":  The South East Cornwall Tourist Association (SECTA) made a podcast about the area (and the Choir).   To listen just  click on this link.  Hear the SECTA Podcast   then scroll down the page to Rame Peninsula and click the Play button – Enjoy!  Our Choir is on this podcast singing Minnadhu Breaks.